Google docs is great right? Well you'll be happy to hear that it has had a major overhaul with an update released on August the 16th. The Google docs update brings everything  from small quality of life adjustments to some really innovative new features.
The new Google docs update has some long overdue changes
One of Google docs best features for collaboration is the suggestion feature. It allows you to suggest alterations to a document and then lets the owner accept or reject them. The only problem has been that it was only available for the desktop version, which isn't great for those of us who travel. The new Google docs update will let users utilize the suggestion feature on any device.
Another nice feature is that users will be able to view a "clean" version of their document. In other words they'll be able to take a look at it without a sea of suggestions to get an idea of what is currently there. Users will also be able to accept or reject large numbers of changes at once, which is a welcome time saver.
A big quality of life update is the ability to properly track versions. In the past you would have to save multiple documents in order to keep track of each new iteration. Now it is possible to name specific versions of documents, making it much easier to keep track of the 200th draft of the first chapter of that novel you'll totally finish one day.
Templates are getting an overhaul
Google added the ability to install add-ons into documents back in November. Now they have combined that feature with templates. This gives users the option to create and use templates that come ready installed with their favorite add-ons. This is great because it allows a lot more flexibility for large projects that rely heavily upon templates to generate documents.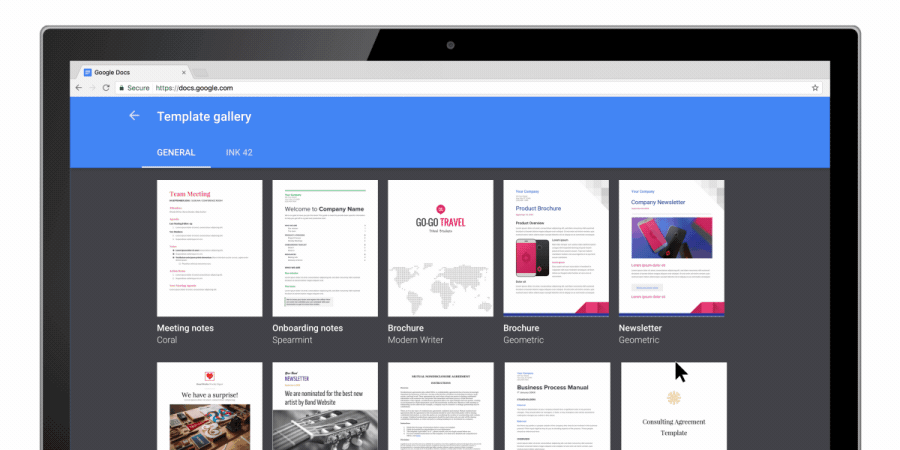 The Google Docs update will launch with five pre-made templates that incorporate add-ons. One of these is the new NDA template. It incorporates legalzoom and docusign which will allow users to quickly create legal documents. It is also possible to make your own templates from scratch
Google's new update adds some pretty impressive features but there are other alternatives out there that might work for you.